OFC 2023 Exhibition
SINY, a Optical Components Integrated Solutions provider for optical communication,Data Centers,LiDAR,Gas Sensor,will display the company's recently developed FA with Isolator at this year's OFC Conference and Exhibition.
SINY will also display Latching Optical Isolator,Isolator Array,Fiber Array,Collimator Receptacle,Polarization Independent Isolator, Receptacle Isolator,Gas Sensor at Booth #6335 of the 2023 Optical Fiber Conference(OFC) .
March 07, 2023 — March 09, 2023
Booth No.:6335
San Diego Convention Center
San Diego , CA , USA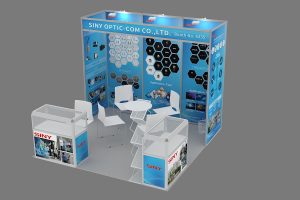 get price
Send us a message
If you need our products please write down any questions, we will reply as soon as possible.